A well-recognized name in Hollywood Jessica Chastain got married to less familiar boyfriend Gian Luca Passi de Preposulo, so who is the husband. Is he an actor or what about his profession. A look on his personal life with details on family, job and more.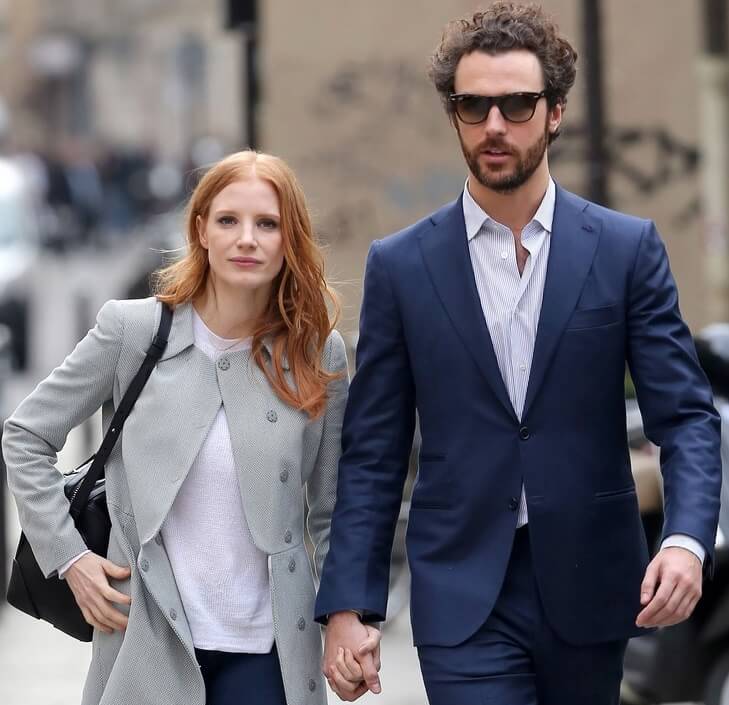 He is from Italian aristocratic family who makes their own Prosecco
Well, Gian Luca Passi de Preposulo is from Italian family which history date backs to year 973. He is from an aristocratic family and they are entitled to count/countess. Although Italian aristocracy is no longer recognized by the government. Furthermore, they make themselves a famous Italian wine called Prosecco. All the air in Preposulo family holds history with the last family name 'Preposulo' has its own significance as it means peace.
Is   Gian Luca Passi de Preposulo an actor or have another job?
Unlike, Jessica Chastain he is not an on-screen star. Though he is familiar with Hollywood. He works for the high fashion industry.During his time at Armani, he was a director of public relation.He has been in events which involved hanging out with top Hollywood Celebrity: George Clooney, Julia Roberts, Leonardo DiCaprio, Tom Cruise and Katie Holmes.  After his time with Armini, he now works for French fashion brand Moncler.  His work with fashion should make him a generous net worth. Though exact net worth is yet to be revealed.
Relationship with Jessica Chastain
He shares a special relationship with his girlfriend-turned-wife Jessica Chastain. The relation between duo dates back to the year 2012. After a long and successful relationship with Jessica Chastain, the duo tied the knot in a lavish wedding ceremony in Italy.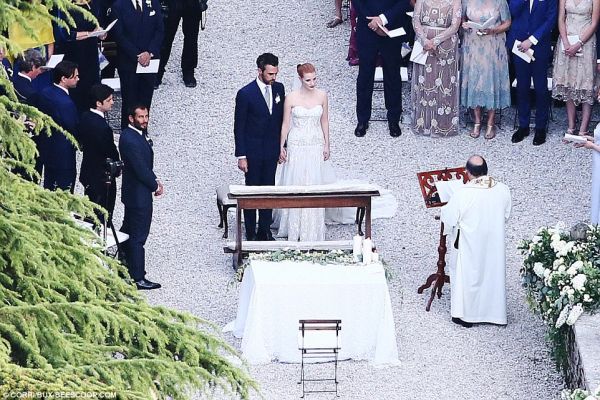 Caption: Jessica Chastain and Gian Luca Passi de Preposulo got married to one another in June 2017.
Source: Dailymail.co.uk
Gian Luca Passi de Preposulo birth date and age
Luca Passi is the person who likes to keep his personal life or details out of the spotlight. So, thanks to his girlfriend Jessica who shared a post that indicates the duo were together on the birthday of Luca Passi. Luca Passi is 34 years of age who was born on November 13.
https://www.instagram.com/p/BMwHlyaBCqs/
Gian Luca Passi de Preposulo and Actress Jessica Chastain knows what it takes to make relationship long last. We wish duo a happily married life.