Nikos Kilcher is the family member of same Kilcher family that we see in TV series Alaska: The Last Frontier. Nikos Kilcher doesn't feature as much as his family member but his fewer appearance in TV shows has definitely caught fans attention. In fact, the hunk has fans excited with his cool looks as they want to know more about his personal life. Well, you are at the right place you are about to know about this 32 years old Alaskan person.

Caption: Nikos Kilcher and sister Jewel Kilcher
For those wondering if Nikos is a married man, then yes he is married and he has a beautiful wife to cheer for. Besides his celebrity family in TV series, he has a famous singer sister. Let's know more about Nikos Kilcher relationship with his wife and information on his parents and siblings.
Nikos and his relationship with wife
Nikos is an open person when it comes to his personal life. He is not afraid to flaunt his relationship with his girlfriend turned wife as it is evident in his Instagram profile. He shares a wonderful relationship with his wife Kate Kilcher.The pair has been together for long enough and they share a passion for each other. Like every relationship, he has ups and down with Kate but they have been together through every hard time.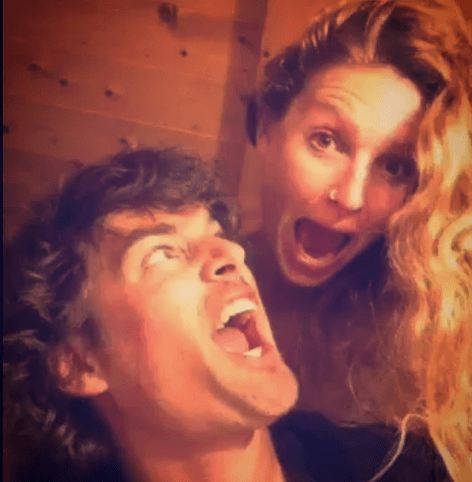 Caption: Cool husband Nikos and wife Kate Kilcher
Source: Nikos/Insta
Nikos and Kate's relationship goes all the way back to 2008 when the couple started dating. As they started seeing more of each other they eventually fell in love. The pair stayed in the relationship for about 6 years as boyfriend and girlfriend with finally tying the knot with a marriage ceremony in September of 2014.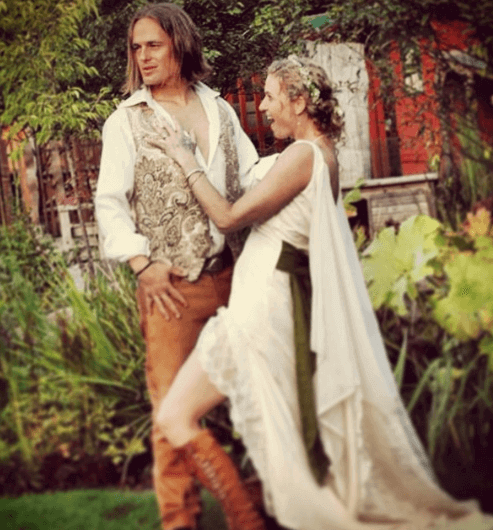 Caption: Nikos Kilcher and his wife Kate Kilcher during their marriage ceremony held in Tofino Canada
Photo Source: Nikos/Insta
The couple has been together in a relationship for 9 years and it doesn't seem to be fazed at all. The pair has celebrated marriage anniversary for two times and soon in September, it will be their third successful year together as husband and wife. The pair owns a dog with a name called Sita Ram.

Caption: Nikos and Kate with dog Sita Ram
Photo Source: Nikos/Insta
 Nikos Kilcher Mother, father and Siblings
Nikos Kilcher has famous parents who are lead actors in TV series Alaska: The Last Frontier. He is born to father Atz Kilcher who is a musician and mother Bonnie Kilcher Linda. Nikos has brothers Shane Kilcher and Atz Lee Kilcher both of them are an actor in the series.Further, he has super famous singer sister Jewel Kilcher who has sold more than 20 M of her album.

Caption: Nikos  Mother Bonnie Kilcher and father Atz Kilcher
Photo Source: Discovery.com
His father Atz is married to Bonnie Dupree. Bonnie who was previously married to another husband. She used to work at the local cannery store later she and her husband moved to Tipi in the wilderness. She has a son Karl and daughter Hanna from her first husband.  After separating with him she met Atz and got married.
Nikos Kilcher has two half-siblings from his mother
Few are familiar with Nikos Kilcher mother Linda. Linda was in a relationship with Atz for some years in mid-1980's. As we know the couple is no longer together. Moving on from Atz, Linda found happiness in a new man and got married. Nikos has two younger half-siblings named Joel and Ivy born to Linda and her husband.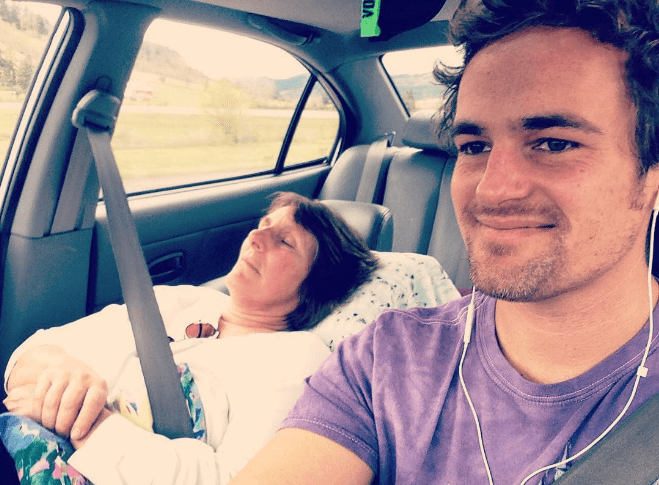 Caption: Nikos Kilcher and his mother Linda
Short Wiki like Bio on Nikos Kilcher
Born on March 7, 1984, Nikos Kilcher was born in Alaska. Music runs in Nikos family as it is evident with his father Atz and sister Jewel Kilcher. Likewise, Nicole is a musician too. He runs a self-titled youtube channel in which he posts cover songs as well his original songs. If we talk about his music career, Nikos came out with an album titled 'Nikos Kilcher Pilgrim' which he has shared on his own website.


Nikos Kilcher Net Worth
Nikos Kilcher is a talented man who find himself busy with singing and acting. Besides this two profession any other source of income is yet unknown. Unlike his sister Jewel, he has a long way to establish himself as a superstar singer. He is at the beginning phase of his professional life so he must earn a fair sum of money. There is no information on Nikos Kilcher's net worth.