If you are a close spectator of women basketball then you certainly would know about  Diana Taurasi. She is among those few names in the elite of women basketball. For those  less familiar about Diana,  Kobe Bryant  ' Black Mamba' of NBA  himself called her 'White Mamba' that would give you huge hint, how good she could be on the court.
Besides her profession, she is as good in her personal life too. She knows how to keep her relations aside from all the media attention.  After her marriage to ex WNBA  teammate, we have a look at her marriage along with her  impressive stats and basketball career.
Diana Taurasi married to ex WNBA teammate?
Everyone loves to see a happy ending, don't they? Diana kept her relationship with  Penny Taylor under radar for quite a long time. But as  Diana married her long love Australian basketball player Penny Taylor it is quite clear she is a gay so no more speculation surrounding her sexuality.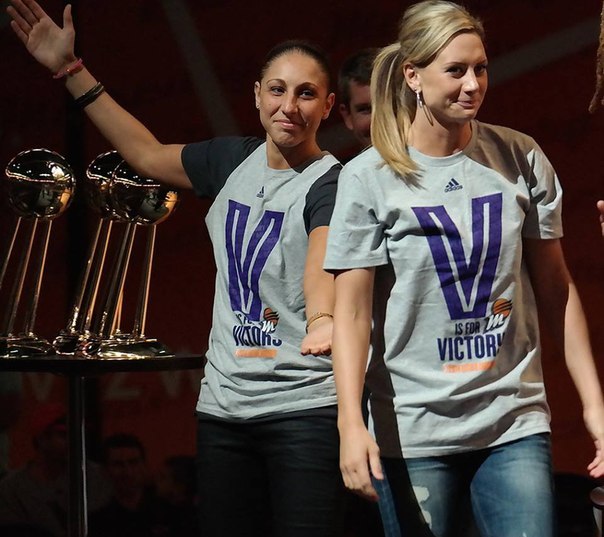 Caption: Love Birds Diana Taurasi all praise for wife Penny Taylor
Photo Source: Zetaboards.com
Diana Turasi and Penny Taylor turned their relationship into wedlock in May of 2017.  The wedding ceremony was held in Pheonix, Arizona. Diana and Taylor have kept all the details to the initiation of their love affair. It is believed that they start dating each other during their time at Phoenix Mercury. After tying the knot with wife Penny Taylor, Diana Taurasi couldn't hide her happiness about her newly formed relation as she said to Arizona Republic :
"Just an amazing day, one of the happiest days we've ever had,"
She further added that this wedding was all they hoped from being a  teammate to wives now. And she couldn't hide the fact how they have been together and always been supportive of each other through all the year.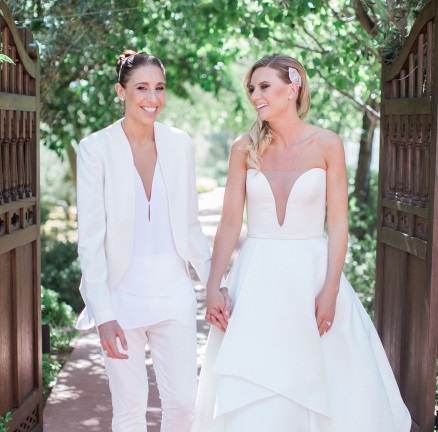 Caption: Diana Taurasi and Wife Penny Taylor Wedding Photo
Source: People.com
Diana Past affairs, dating, Boyfriend
Diana has always been the one to caught attention whether it's playing basketball on the court or it comes to her personal relationship. She has been the one to control all her fate with her unique sense of humor and strong personality.
In a  Q&A session with WNBA.com, she answered about her personal life in  quite a sarcastic way as she knows how to deal with personal life questions. While asked about if she is dating boyfriend she came up with her usual sense of humor.
" I do NOT have a boyfriend, but I am looking for someone rich, is about 6-8 and drives a BMW 745 li. Let me know." 
Furthermore, she replied for the question if she has a celebrity crush;
"Yes, WNBA President Donna Orender." 
Diana has successfully kept all the details to herself regarding past affairs or dating. It is still a mystery if she ever had a boyfriend.
Diana Taurasi career Stats, Salary, Networth
Diana Taurasi holds an impressive stats to her name in her Basketball career. She has won three time WNBA title with Pheonix Mercury. Also, she was named WNBA most valuable player in 2009. She has even more impressive stats with country as she has won 4 consecutive Olympic gold medal for her country America.
A look at her WNBA stats per game:
WNBA Play-off stats

When we look at situation of  women and men basketball in America there is vast difference in fanbase and salary.Considering the amount women basketball player are paid  Diana Taurasi earns a generous salary. She earns an annual salary of $500 thousand which adds to her exquisite net worth. So, Diana has a total networth of $ 1.5 million.