David Muir and Gio Benitez are more familiar than just two co-workers from ABC  news.  They were once rumored to be dating. Well, Gio Benitez is an open person while it comes to sexuality as he is now a married man and the person is no other than his boyfriend. This makes it obvious that Gio Benitez is a gay person and he is not afraid to accept the truth. But for David Muir, we can consider him a man of controversy as he is not open about what his sexual preference is? We have to wait patiently for the man himself to speak out the fact.Besides, Muir controversial privacy, we have a happy chap here, Gio Benitez as a married man. Let's have a look at the details on Gio's relationship with his husband like their dating affair to marriage.
Photo Source: Articlebio
From dating to engagement
Well, you don't have to be a genius to figure out hotshot Gio Benitez is an immense social media user. He is tweeting, posting or instafying his social walls with something for his followers to look for. Be it his personal life or his profession or some random talks. Gio has his love story begin from social media.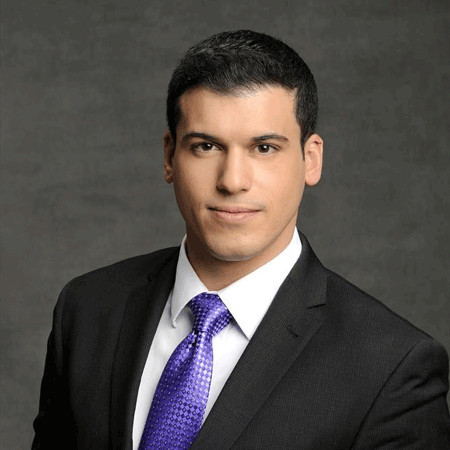 Photo Source: Frostnow
Gio Benitez and his now husband Tommy DiDario who is a lifestyle blogger met through Instagram. Online talks didn't take long to change into a date. The couple had an instant spark as they start dating. The dating was more frequent which in turn didn't take long for relation to change into a love affair.
The pair caught in the heat of relationship and Gio Benitez has something in mind as he wanted to give a new name to the relationship.In September of 2015, Gio came with engagement proposal and it was not any sort of ordinary. In fact, Gio has it all planned out and he told People magazine how it happened.
"So there we were in Paris, eight months into the relationship, with the Eiffel Tower as the backdrop, and I asked Tommy the ultimate commitment question. With Tommy thinking the photographer was a student working on a project about love, I dropped on one knee to propose."
And Benitez couldn't be any more romantic as he came up all poetic with final piece of proposal
'Time is what's left behind in the wake of love"
Gio Benitez shares most important and romantic moment of his life as he proposes his boyfriend in Paris. They look beautiful on the snap, don't they?
https://www.instagram.com/p/7vNkCqh7xn/
Gio Benitez and his fiance Tommy DiDario wonderful wedding
With already blessed relationship of Gio Benitez and Tommy Didario got a new name as the pair tied the knot with a wonderful wedding at historic Walton House in Maimi. The people attending the ceremony were mostly friends and family and they were a total of 165.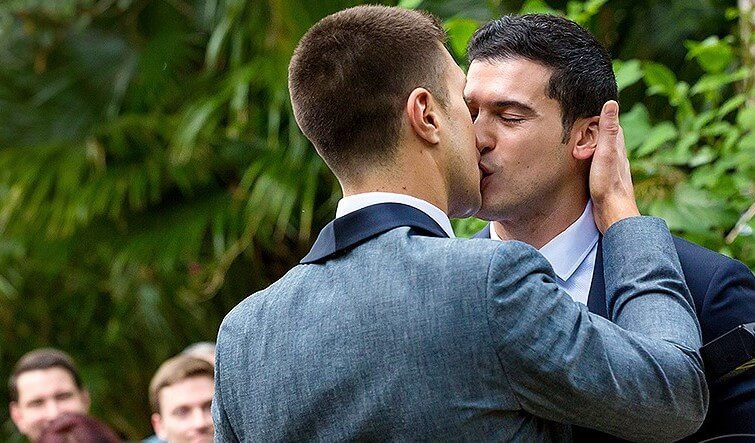 Caption: Gio Benitez and Tommy Didario first kiss after pronounced as husband and wife
Photo Source: Instagram
It is natural for the couple to get emotional during the day of the wedding and Gio Benitez felt the same way before taking  vows on his wedding day as he said:
"And in the minutes before we delivered those vows, I felt the kind of nervousness and excitement that I've never felt before,"
Nothing is better than to get tied in a bond of marriage with the person we love and we have a similar relationship in Gio and Didario.
More on Gio Benitez
Born on October 29, 1985, Gio Benitez is born and raised to Cuban parents in Miami. He is currently 31 years of age which is same as his husband Tommy DiDario. Benitez is broadcast journalist and correspondent for ABC News. Further, he has a fluent English and Spanish and he is a graduate of Anthropology and Sociology.
Benitez is blessed with impressive physiques and good looks. Benitez is one of a hardworking and busy employee of ABC news.  So the hard work pays off as he has an impressive earning which makes him a net worth of $3M.