Actress and producer, Sheree Zampino is a notable person as a TV personality. Despite her own achievement, she has been a more prominent figure for her relationship with ex-husband Will Smith. Sheree's relationship hasn't been as glamorous as her profession. In fact, she has her share of encounter with men and unfruitful relationship. Though, the relationship changes family stays together. Likewise, Sheree has got two children, younger daughter Jodie Fletcher and elder son  Willard Carrol Trey Smith III mostly known as Trey Smith. So, let's find more about Sheree Zampino and her children.
Photo Source: Zimbio
Jodie Fletcher and her biological parents
Sheree Zampion only daughter Jodie Fletcher is born from her relationship with second husband Terrel Fletcher, who is a former American football running back. The pair hasn't been vocal about Jodie as they have kept most of the detail to themselves. Jodie was born after Shree and Terrel got married in 2007 so Jodie must be 8 0r 9 by now.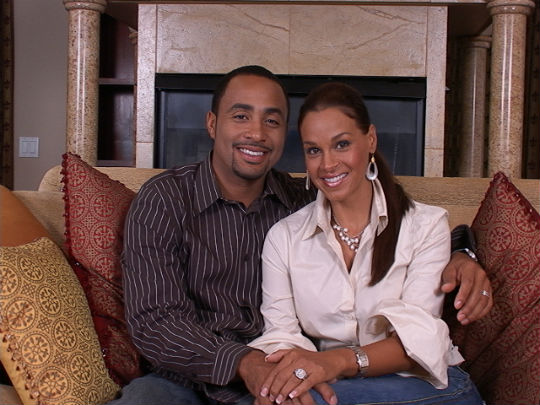 Caption: Sheree Zampino and her ex-husband Terell Zampino
Photo Source: bckonline
After pair tied the knot in 2007, they seem happy together and they must have their relationship goal set up but the association didn't work out for the pair. Sheree filed for divorce with citing the reason as an irreconcilable difference. Though the pair separated in 2013 the official divorce statement is yet to be heard. As for now she is single and living with daughter Jodie Fletcher. Shree Zampino still refers herself as Shree Fletcher as it is evident on her Instagram account.
Jodie Fletcher has  DJ/actor brother Trey Smith
Jodie Fletcher and Trey Smith are two children of Sheree Zampino. Actually, they are half brother and sisters. Before marrying Terrel Fletcher, Sheree was in a relationship with actor Will Smith. Trey Smith was born on 11 November 1992, it is the same year when she got married with Will.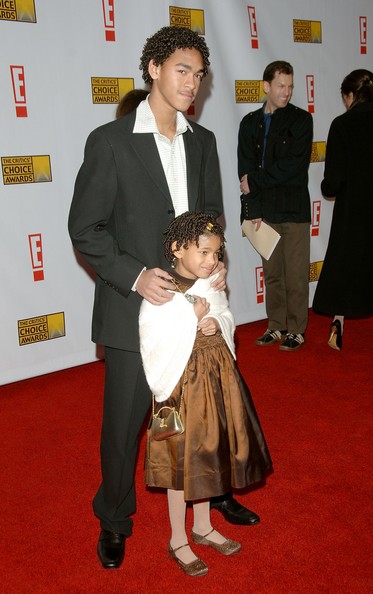 Caption: Trey Smith and sister Willow Smith at the 12th Annual Critics' Choice Awards on January 12, 2007
Photo Source: Zimbio 
Trey Smith is a loving and supportive brother as he has shown time and time. Jodie isn't the only sister Trey have got, he has other two siblings Jaden Smith and Willow Smith. As for Trey relationship with his brother and sister, he is close to them. In fact, he is more like a brother than a half brother.  In an interview, Sheree opened about Trey's relationship with other siblings as she said:
"Our kids don't refer to each other—and when I say three kids I'm talking about Willow and Jaden—they don't refer to each other as half brother and half sister. That concept is so foreign to them. They are brothers and sister. Period."
Trey Smith himself is an established DJ who is Popularly known as DJ ACE. Moreover, Trey has his root spread in acting too. He appeared alongside his father Will Smith in the music video of Just The Two of Us which was released in 1997.
Sheree Zampino and Her relationship with Will Smith
Shree Zampino and Will Smith first met in 1990 while working for TV show Fresh Prince of Bel Air. The pair fell in love, eventually getting married in 1992. The pair stayed as a married couple for more than three years before getting a divorce in 1995. After the pair separated, Will Smith moved on with new women  Jada Pinket Smith but Shree took long to find her happiness as she got married again in 2007.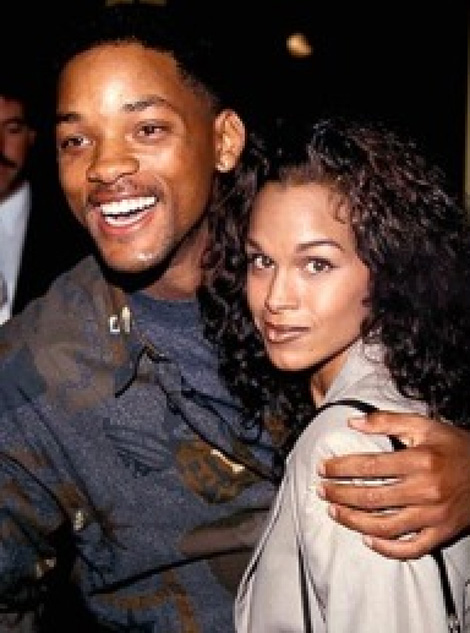 Caption: Sheree Fletcher and her ex-husband Will Smith during their glorious time together
Photo Source:hollywoodstreetking
Despite separation from Will, there is no bad blood between the pair. Moreover, Sheree is friendly with Will Smith's wife Jada Pinket Smith as she told in an interview, with marketing ministry. More, recently, Sherre was first to step out and support  Will Smith when Alexis Arquette come out claiming Will Smith a gay person. In fact, she shut down any truth in the matter as she posted a video. See, for yourself;
Short Bio on Sheree Fletcher
Born on November 16, 1967, in New York, USA, Sheree Elizabeth Zampino is an actress and producer.She is mostly known for Hollywood Exes (2012), Minay TV(2015) and 2013 Do Something Awards (2013). She is of African-American ethnicity.
Sherre is hard working and gritty while it comes to her profession. No wonder she is doing quite well with earning. Though, Sherre exact net worth is not revealed yet.