Katie Couric is a well-recognized Journalist along with a successful writer. Besides being a well-known professional, few are familiar with her personal life. She is blessed with a wonderful family but it wasn't always like this. Couric is married for the second time and has two beautiful daughters. She seems to be quite happy with her married life to husband John Molner. We will bring you all the details like her relationship with now husband, past heartbreak and information on her daughters.
Katie Couric first husband and heartbreak
Katie might have finally found the missing piece of the puzzle in her life but she hasn't been always as fortunate. She is well known to heartbreak and tragedy in the relationship. Katie and  Jay Monahan, who was an attorney, married in the year 1989. After nine years of conjugal life, Katie was widowed in 1988 with John passing away due to Colon cancer.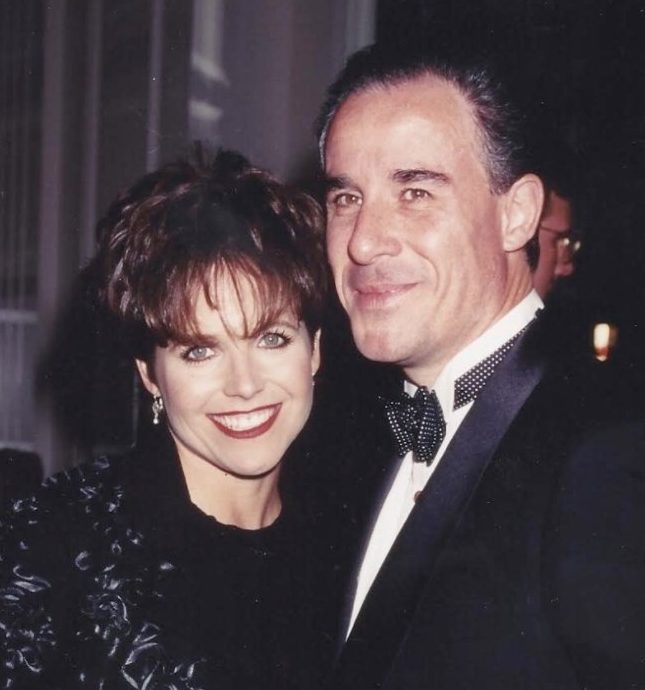 Caption: Katie Couric(L) and her first husband Jay Monahan(R)
Photo Source: Kate Couric Twitter
Tragedy and tough time parting with husband pushed Katie to motivate other people. Since the demise of her husband, Kate has become a tireless advocate for colon cancer and she is actively helping other families by becoming a beacon of awareness.
Katie Couric astonishing relation to now husband John Molner
Katie has finally found the perfect partner as she is settled with a blissful married life to John Molner. If we talk about her relationship with John, the pair dated for two years before John proposed her with a shiny diamond ring on the beach in East Hampton, New York.

Caption: John Molner(R) and Katie Couric(L) during the US open with Katie all happy with new found love
Photo Source: WordPress.com
In September of 2013, they got engaged with Katie joyfully accepting John as finance. Eventually, they tied the knot with a wedding on 21 of June 2014. Katie took to Twitter to share wedding day snap.
So excited to make my debut as Mrs. John Molner! pic.twitter.com/UjvmtT2ki0

— Katie Couric (@katiecouric) June 22, 2014
The loving couple took the wedding vow in a small private ceremony with 50 of family and friends in the attendance. The ceremony was held in the backyard of Katie's home in Easthampton, Newyork. As we know a wedding is a day of commitment and many couples are evident being nervous and having wedding day jitters. As for Katie, she had a different thing in her mind. She wasn't nervous, in fact, she was incredibly relaxed which she told Savannah Guthrie on the TV show 'Today'.
"I just wasn't nervous at all, For someone who is generally hyper, I was incredibly relaxed."
Katie and her husband John Molner are happily married and the pair shares an impressive relationship. Further, we can see what John means for Katie which is evident in social media and her interviews.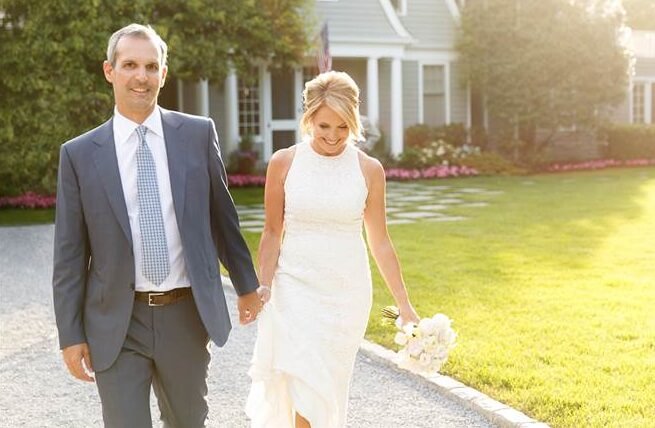 Caption: Katie Couric married to banker husband John Molner
Photo Source: today.com
During a promotional event, she talked about her happiness having John as a partner and she was all praise for him. Furthermore, she called herself a lucky person to have him as a partner.
"I feel really lucky because he's funny and kind and really smart and great company.You know, you forget how important it is just to enjoy being with the person.You really appreciate it when you enjoy with being with that person. So, I'm really happy."
The beauty of having a matured relationship is, it tends to stay long enough. Well, Katie,60, and John Molner,54, marriage relationship doesn't seem to fade anytime near in future. It would be a fools talk to raise a divorce hint between a well-attached pair.
Katie Couric has two beautiful daughters who are all grown up
Katie Couric has two daughters from her previous husband Jay Monahan. Caroline Couric Monahan,21 is the younger of the girl with another daughter Elinor Tully "Ellie" Monahan is 26 years of age now.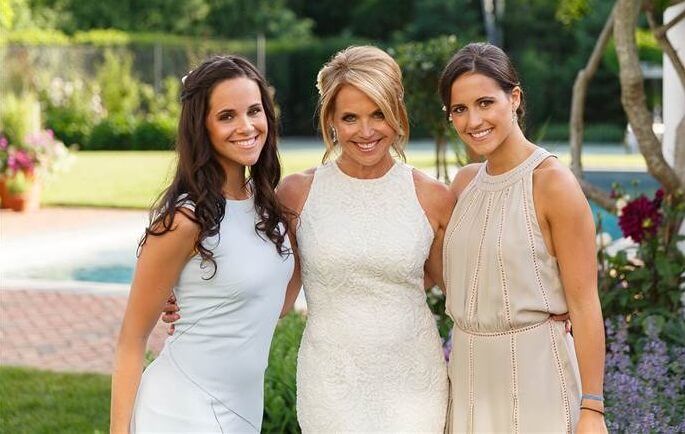 Caption:  Katie Coric with her daughters Carrie(L) and Ellie(R)
Photo Source: Pinterest
Single mother Katie has to raise Carrie and Ellie while also being occupied with her profession. Though both of the daughters are all grown-up they were deprived of a fatherly figure from early tender age. When Jay passed, Ellie was just 6 and Carrie was 1 years of age.
Katie has gone long way from the tragedy she suffered to a happily settled wife with a lovely husband and a family. The chunk of luck has found its way for super talented and beautiful Katie Couric.
Wiki Like Bio on Katie Couric
Katie Couric was born in Arlington, Virginia, U.S.A to parents Elinor Tullie and John Martin Couric. She is an excellent a successful TV journalist and a news anchor.  She is a graduate from University of Virginia journalism. Katie has worked for NBC, CBS and ABC news. More recently she served as Yahoo! Global News Anchor.
By: Gerrardhayley
Updated: August 21, 2017