Mirtha Calderon popularly recognized as Mirtha Jung is the ex-wife of George Jung and mother of Kristina Sunshine Jung. She was part of Medellin Cartel alongside her husband which was responsible for 85% of drugs smuggled in the United States during 70's and 80's. In the movie "Blow" based on real life of George Jung, she is portrayed by Spanish actress and model Penelope Cruz and Johnny Depp portrayed George.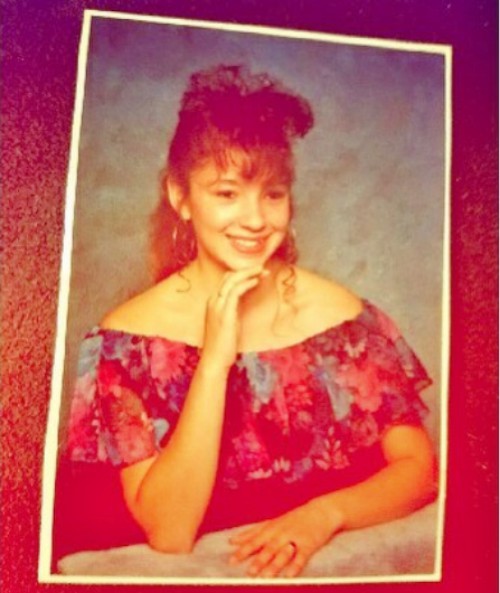 Mirtha Jung is not very popular personality, in fact, people search for her as they are interested about famous drug lord George Jung. George Jacob  Jung also known by nickname Boston George and El Americano, smuggled cocaine and was a major player in cocaine trade during 70′ and early 80's.  He gained massive recognition and fame after "Blow" movie based on his life was released in 2001.
How she met George Jung?
Mirtha is a strong and independent woman of Cuban descent. Mirtha has Colombian roots, so it's probably fair to assume that George met her through one of his Colombian cocaine contacts. They first met in the late '70s; she was 24 and George was about ten years her senior. It didn't take long for them to hit it off and got married. The pair got married in 1977. A year later they had daughter Kristina Sunshine Jung on 1st of August 1978. The pair had been married for seven years before they separated in 1984.
Her Married Life with George Jung
Mirtha became George's wife during his time as a Medellin cartel smuggler. She was part of the drug trafficking group alongside her husband. Despite having a baby daughter in her first year of marriage she was addicted to drugs and she couldn't change her lifestyle. She even had to spend prison time for her drug involvement.
In the movie "Blow" Mirtha is the reason George end up in the Jail, however, the real-life story is contrasting. According to her daughter Kristina, she served three years in jail for her participation in drug trafficking but kept her silence and didn't speak of Pablo Escobar or Medellin Cartel.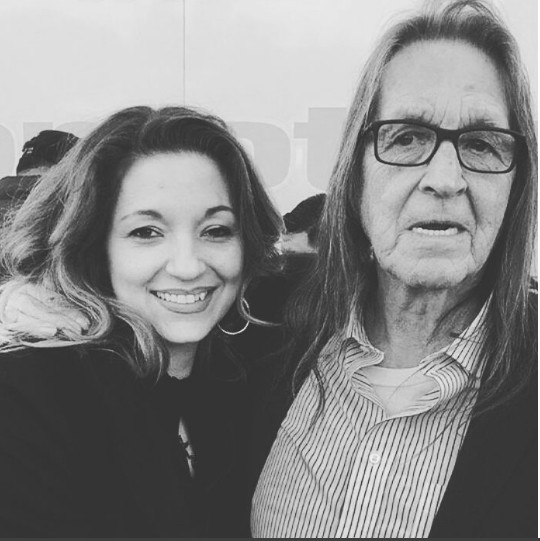 Caption: George Jung and Kristina Sunshine Jung
If we talk about Mirtha's relationship with George she was very much in love with him. George was the only man Mirtha ever loved which Kristina wrote while wishing her a Happy Birthday. Kristina took to Instagram with a caption that read:
"Today is a special day. It is my mother's birthday. She is such an amazing woman. I thank her so much for having the courage to change her life and staying sober. She was so in love with my father. She told me he's the only man she's ever loved. She has taught me so much about life. Thank you mom. You are an incredible, strong, amazing woman and I've learned so much from you. Happy Birthday!!☀💖☀she wants to wait until the book is released before I post her pic lol#she said she would kill me if I post it before# she actually put a hit on my dad once# lol he deserved it!!"
Well for those wondering why there is not any photo of Mirtha would have got an answer from above post. She likes to live a life out of the spotlight. It won't be long till Mirtha finally shares her photo through her book which Kristina is working on.
Life Away from Drugs
It takes time to change the lifestyle especially if a person is addicted to drugs. Mirtha who once was heavily involved in drugs began a clean life since 1981. She looked after and took responsibility for her daughter Kristina.
In an interview in 2001, Blow director who passed away in 2017, praised Mirtha for totally changing her lifestyle and protecting her daughter. He told she had been living a life out of drug for 20 years;"Mirtha Jung has been clean for 20 years. She is brave for getting out of the lifestyle and protecting her daughter."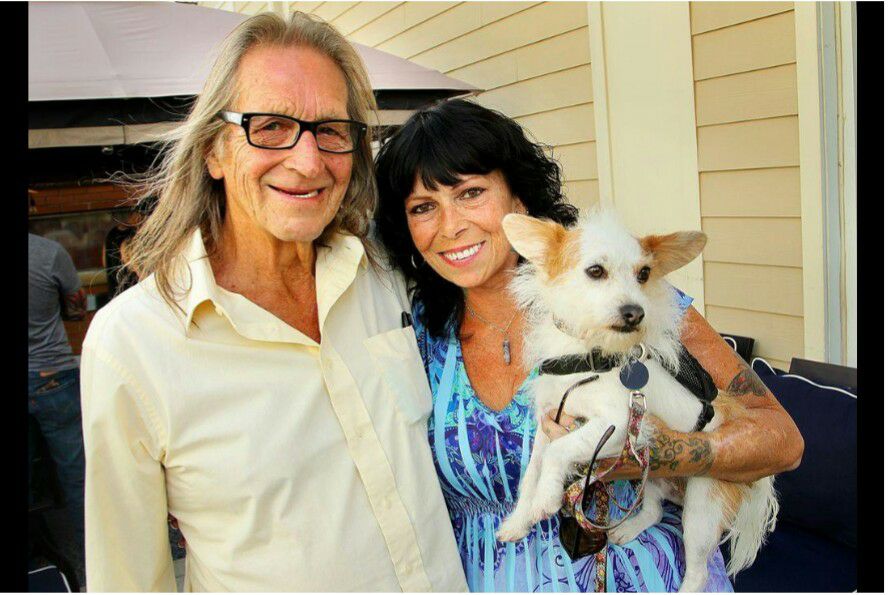 Caption: George Jung with his wife Ronda Clay Spinello Jung
It is not known if Mirtha married again or found a new partner. As for George, he is married to Ronda Clay Spinello Jung who lives in San Deigo, California.
Mirtha Jung Wiki, age
Mirtha Calderon is popularly known as Mirtha Jung. She is of Cuban descent. If we talk about her age, she is in her mid 60's. She celebrates her birthday on 3rd of December. Nothing is available on her early life and background. She lives in the United States but the location is kept secret. As for her daughter Kristina, she is married and has children.
By: Gerrardhayley