Relationship and profession are two separate track of life. It needs a lot of efforts to be a successful professional and maintain a personal relationship at the same time. Well, Richard Rawlings is not unknown to the fact. We know Richard and his ex-partner Aaron Kaufman from Gas monkey garage did wonder with cars. But when it comes to personal life Richard has fallen a short as he seems to find it hard to sustain a relationship. He has been married, divorced and again married. So who is the wife? Is he again married to ex-wife Suzanne Rawlings? We will come up with all the details along with Richard Rawlings past affairs.
Richard Rawlings  married wife Suzanne Rawlings for the second time
Well,  that happened. Richard Rawlings and his ex-wife Suzanne got married for the second time. The pair has a long history together but the surprising part is how they rekindle their relationship despite the divorce.The pair tied the knot with a wedding in 2015.

Caption: Richard Rawlings and wife Suzanne Rawlings
Source: Instagram
The relationship between duo goes all the way back to 1999 when the pair tied the knot with a wedding. Though, for the information on how two get along or where they met is quite unknown. But the pair shared an impressive chemistry which eventually turned into a love relationship and into marriage.
After living together for 1o years the pair got separated with a divorce in 2009. At that time reason for the divorce was quite unknown. Later, Richard opened about the reason for divorce in an interview stating the reason to be tight schedule and work pressure.
"We got divorced while all the [Gas Monkey and Fast N' Loud] stuff was happening and it was hard for her to put up with it, so it was rough on her for awhile. I'm traveling, I'm gone, and, of course, there are lots of girls out there."
As for the wedding, it came surprisingly out of the closet. The pair had an unscripted wedding when they took a Trip to Cabo. In fact, the pair were in Cabo to surprise their mutual friend Dennis Collins on his birthday and ended up getting back together. Richard took to Facebook to share a wedding day snap,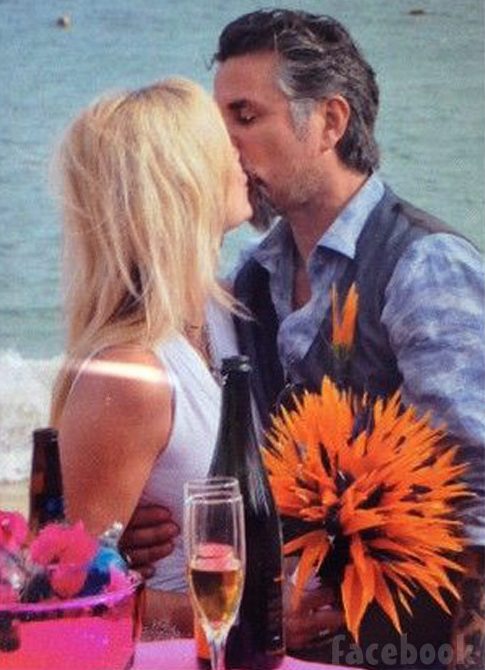 Caption as Richard posted on Facebook:
"Came down to Cabo to surprise my best friend on his birthday and ended up remarrying my other best friend! GYSOT!!" 
Richard Rawlings and his wife Suzanne Rawlings rekindled relationship
The pair getting back together is not a surprise, this was always on the card. After separating from each other they were still friends. Moreover, it didn't stop them spending time together as they were involved together attending several events. So, Let's have a look at the rekindled relationship between the pair and how they are doing after the wedding.
It seems pair are really enjoying their rejuvenated relationship. Moreover, half of Richards Insta seems to be filled with his wife Suzanne.
Short Wiki on Richard Rawlings with net worth
Born on March 30, 1996, in Fort Worth, Texas, Richard Rawlings is an entrepreneur, auto mechanic and TV personality. Richard is popular for the reality television show Fast N' Loud. Furthermore, he is the proprietor of legendary  Gas Monkey Garage. As for now, Richard is 48 years of age and he has a height of 6.069 ft (1.85 m).
Richard has earned a fortune through his talent and eye for money. He earned $50 K per episodes of Fast N' Loud. After earning through entrepreneurship and TV show Richard has a staggering net worth of $15 M.
By: Gerrardhayley
Updated: August 21, 2017