Sometimes things get out of hand which makes it difficult to sustain a relationship for long. Well, Pablo Schreiber is no stranger to the fact as he has to go through failed marriage eventually leading to divorce with the wife. Despite the setback in relationship Pablo is going strong with his profession, in fact, he is enjoying it. So, what cause Pablo to split from wife, what about his children; we have a closer look at the life of Pablo Schreiber.
Married in 2007 and divorced in 2015
Pablo got married to Jessica Monty in 2007. At the time, Pablo Schreiber was not as popular as he is now. Jessica is a yoga instructor along with a fabulous cook. The happily married family of two get further blessed when they welcomed their son Timoteo Schreiber. They have a total of two children with younger a daughter.
Caption:  Pablo Schreiber and his wife Jessica Schreiber during an event  on October 13, 2010
Photo Source: Zimbio 
In, 2013 Jessica Monty filed for divorce with citing the reason as irreconcilable differences. The relation was already in dark places when Jessica filed for separation. In fact, few weeks earlier, Pablo came up with a tweet which indicates the relationship between the pair was beyond repairable.
 "The really f***ed up thing about divorce is that eventually you have to decide who gets to keep the neti-pot."
Jessica demanded full physical custody of children along with spousal support.Though, Jessica agreed for  Pablo's visitation for children and was willing for shared custody of children.According to TMZ, the divorce finalized in 2015 with Pablo barely get to have a say in divorce. In fact, the divorce, as well as marriage, favored Jessica.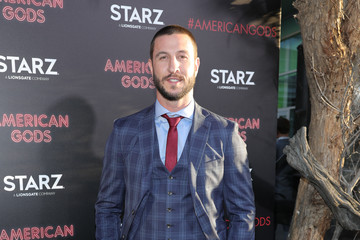 Caption: Pablo Schreiber all suited in an event for his TV series
Photo Source: Zimbio
Pablo career hit it off after he married Jessica and she get to share his impressive net worth. Further, according to divorce statement, half of Pablo's earning after marriage divide among the pair which includes earning from hit shows like  Weeds, Law & Order: SUV. Furt. One thing Pablo get to keep is his earning prior to the marriage.
Further details from divorce show  Jessica get $8,500/month in spousal support and  Pablo has to pay a sum over of $93k for a divorce settlement and they agreed for joint custody of their two kids.
Progression with career
Well, no matter you are let down, tormented or humiliated in life but to continue where you left off is what matters. Pablo Schreiber has shown that. Despite separation from wife, Pablo's personal life has little effect on his profession. Pablo has further enhanced his reputation through some eye catching performance in TV series and movies. He got out of his famous actor brother Liev Schreiber's shadow through his role in Netflix TV series Orange is the new black. In fact, many know him throw his professional name 'Pornstache' from the series.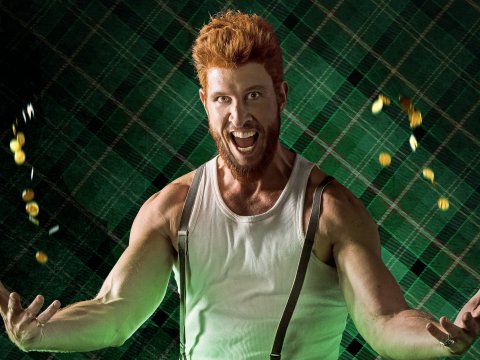 Caption: Pablo Schreiber portraying mad Sweeney in American gods
Photo Source: Businessinsider
It doesn't take him long to make himself globally famous when he portrayed the role of Mad Sweeney in fantasy TV series American Gods. His new role Mad Sweeney has gained massive attention and can't argue about the fan following he has recently gained. As the reputation precedes, he is working on some wonderful projects like Den of Thieves, Beast of Burden. Further, he recently portrayed in movies like Big Bear, The Kings Daughter which are set to hit theaters.
Loving father despite the difference with wife
The term and conditions Pablo separated with his ex-wife, it's hard to imagine if there is anything left between the pair. Despite the difference in the relationship, Pablo Schreiber is a loving father. He seems to spend a lot of time with his kids. Son was 5 years of age and daughter was just 22 months when the family get estranged. But as for now, kids are all grown up and they seem to enjoy more and more time with their famous father.
Paulo couldn't have missed spending time with his beautiful children on fathers day, could he?
https://www.instagram.com/p/BVfrefSgND_/?taken-by=officialpabloschreiber&hl=en
Lovely daughter for loving father.
https://www.instagram.com/p/BTxxzxKgjQx/?taken-by=officialpabloschreiber&hl=en
More of quality time with children.
https://www.instagram.com/p/BI0uOr9gqoP/
More on Pablo Schreiber
Pablo Schreiber was born on April 26, 1978, in British Columbia, Canada. Schreiber currently 39 years of age with a height of 6ft 5in (1.9m). Pablo is a graduate of 2000 from Carnegie Mellon University, Pennsylvania as he holds a degree in Theatre.
Canadian-American actor Pablo Schreiber has done quite well with his profession as he has earned impressive amount which makes him a net worth of $2M.