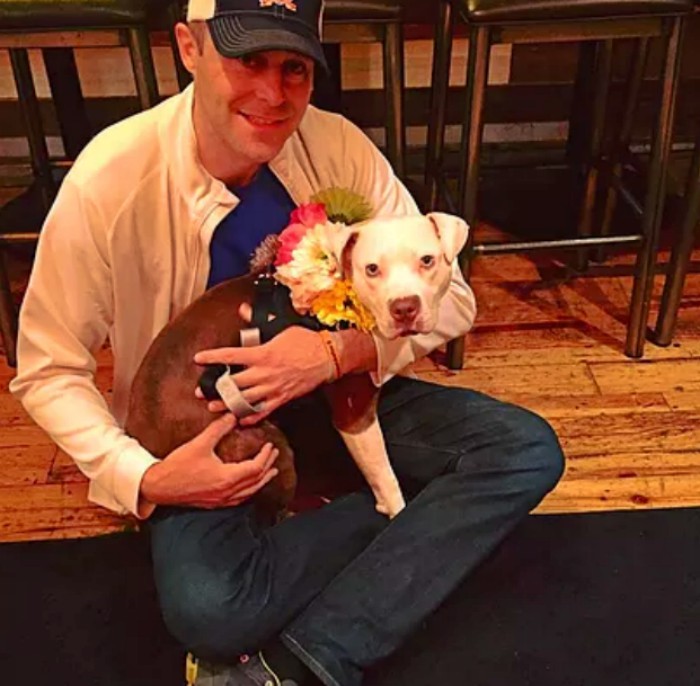 Brad Zibung is real estate agent prominently known as the founder of the satirical newspaper The Hecker. He is also famous as the husband of ESPN radio and TV host Sarah Spain. Zibung lives in Wicker Park, Chicago with his wife, however, he is not a native of the place. He came to Chicago a week after graduating college in 1999. He holds a degree in BS, Journalism and Public Relations.
In Chicago, he worked ten years in operations management for one of the world's largest internet retailers. Then in 2014, he started as a full-time real estate agent for Bucktown-based Realtor. While Zibung is mostly busy with real estate, he continues The Heckler (created in 2003) as a side project.
Like professional career, Zibung holds success at the personal level. He is married to Sarah Spain after falling in love and getting to know her for five long years. Get all the details about Brad Ziboung in this wiki like a biography.
Brad Zibung Love affair and wife
Brad met his wife Sarah Spain at a charity bowling event in 2008. Their love didn't flourish at all. In fact, they had the first shot at a date in a Cubs game nearly a year later in 2009.  Zibung had asked Spain to the game via Facebook message, but he only revealed himself as someone who worked for the satirical sports newspaper, The Heckler. At the time Spain was working for sports website MouthpieceSports.com, and it was a good opportunity to meet someone who worked at The Heckler.

Caption: Brad Zibung with his wife, Sarah Spain
While their first date was not an actual date but that became the reason their relationship flourished. The couple dated for five long years before getting married in May of 2016. We can say they pretty know each other and are accustomed to their tight work schedule. In November of 2016, they went for honeymoon coinciding with Zebung's 40th birthday.
Brad Zibung wiki/bio, age
Brad Zibung was born in November 1976 in the United States. As of now, he is 41 years of age. Surprisingly there is no information about his childhood or family background. He attended the University of Wisconsin Oshkosh and graduated from there in1999. Also, he was honored by the college as Outstanding Young Alumni Award in 2009.
Zibung's work as founder and editor in chief of The Heckler has earned him a lot of praise and recognition. His college (UWO)  journalism department chairman Mike Cowling is among those who praised. He said,
"The self-assured Zibung's quick sense of humor makes him a natural at entertaining readers in print and online at www.theheckler.com. I believe he found a way to tap into the consciousness of the much-maligned Cubs sports fans to create a site where parody and real reporting give them a place to laugh and cry at the same time,"
He added, "The publication's Web site has been ahead of the curve in providing content-specific material for a focused audience."
In addition to publication and real estate work, Brad is a passionate sports fan with season tickets to the Cubs, Blackhawks, Bears, and Bulls. He participates (poorly mostly) in any number of softball, volleyball, flag football and basketball rec leagues. Brad supports a number of charities as well, including Peace for Pits, Avanse Org, Off the Street Club and the National Parks Conservation Association.
Brad Zibung net worth
This real estate agent has not shared anything about his earning or net worth. His wife Sarah Spain as ESPN radio and TV host has an estimated net worth of $900,000. Many websites report Brad as a billionaire with a net worth of $1.5B which seems to be entirely false by judging his career information.