It's easy to judge people from their appearance but to know what's beneath that face is a difficult task. We know Maureen Blumhardt as the wife of super famous and NBA legend husband Charles Barkley. They are well known, have loads of money, living married life for quite long and have a beautiful daughter to cheer about. It seems a fairytale life to live. Despite a prosperous life, the pair has their share of controversy regarding their marriage and married life. The pair had to hide their relationship from public eyes because the society didn't approve interracial marriage at that time. Let's know more about the pair relationship and their beautiful daughter Christiana Barkley.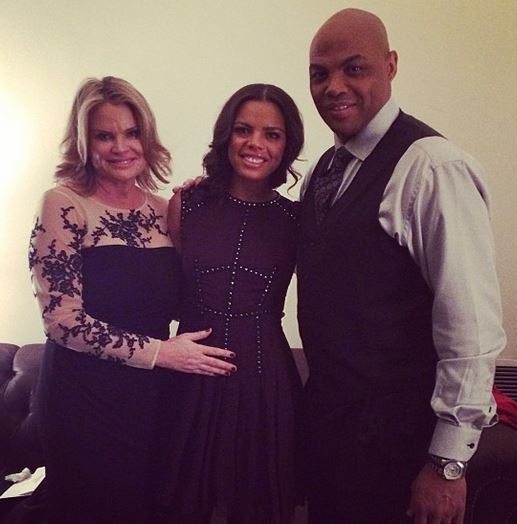 Caption: Barkley Family, Maureen Blumhardt(L), Christiana Barkley(M), Charles Barkley(R)
Photo Source: Fabwags
 Maureen and her husband wonderful love marriage shaded by color
Maureen Blumhardt and her husband Charles Barkley got married in 1989 which is 28 years from now, a long time ago. The pair just didn't bump into each other and got married. Their relationship goes from first meeting to dating affair leading to love and eventually getting married. The pair met as strangers in a City Avenue Resturant.At that time Maureen used to work as a part-time model in the Bucks County, Pennsylvania and she was a legal aide for a non-profit organization. After the first meeting, there were series of friendly time together which in turn started a love affair between the pair.

Caption: Younger Charles Barkley and his wife Maureen Blumhardt Barkey
Photo Source: Pinterest 
As for the relationship between the pair, they kept love affair secret from the world. Charles Barkley is from black community whereas his girlfriend Maureen is from the white community, such relationship wasn't popular among the society of then Philadelphia. According to ITW, Charles was scared about the sustainability of the marriage as he had faced his fellow NBA players ended up with a divorce in an interracial marriage. Despite the controversy and friendless trend in the society, the pair had a secret marriage in 1989 in a court in front of a judge. Later, the couple was blessed with daughter same year.
Charles Barkley and Mrs.Barley's daughter Christiana Barkley
Most of the people are not familiar with  Charles daughter. Some even consider  Instagram model who goes by Villanova in social media as his daughter. The truth is they are wrong. Christiana Barkley is the girl who goes by her actual name (Christiana Barkley) on Facebook. She is a graduate of Villanova University, Pensylvania. Christiana looks lot like her father which is evident in photos. As for her facebook account, she joined Columbia Journalism School in 2016.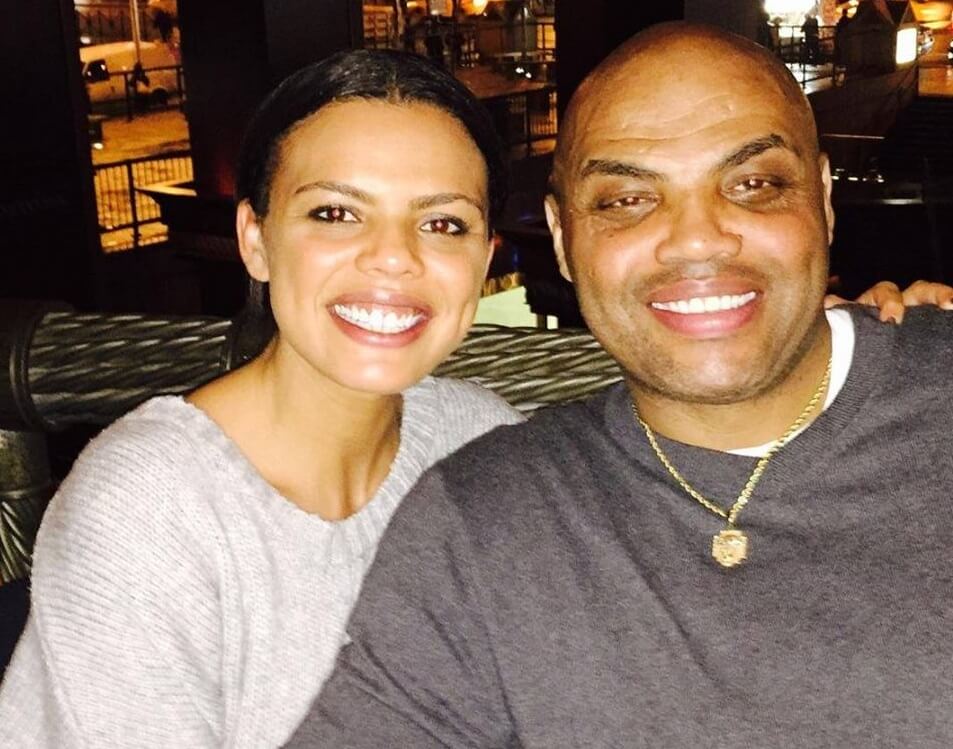 Caption: Christiana Barkley and her father Charles Barkley
Photo Source: Maureen Barkley facebook
Charles is a loving father and he loves things associated with his daughter too. Charles was one of those who cheered to Death when Villanova won National Championship in 2016 after the wait of 31 years. Later he explained the reason to be his daughter. He explained that he was pulling for Villanova with zeal because his daughter graduated from that school.
Know more about Maureen Blumhardt Barkley
Besides being a loving wife to husband Maureen she is a social worker. She has been helping others long before her marriage. Let me remind you she used to work as a legal aide when she met Charles. She is an honorary member of 'Fresh Start  Women Foundation' which provides women with education, resources, and support to positively transform their lives. Aside profession, as a person Maureen is a funny woman which is evident on her social media account.
If anyone has tips on how to disable the "autocorrect" function on their spouse……PLEASE share!

— Maureen Barkley (@MaureenBarkley) June 16, 2017
Furthermore, she is not afraid to crack a joke during serious times. So, Charles has got a short and sweet family of three with a funny loving wife and a beautiful daughter.
By: Gerrardhayley
Updated: August 21, 2017