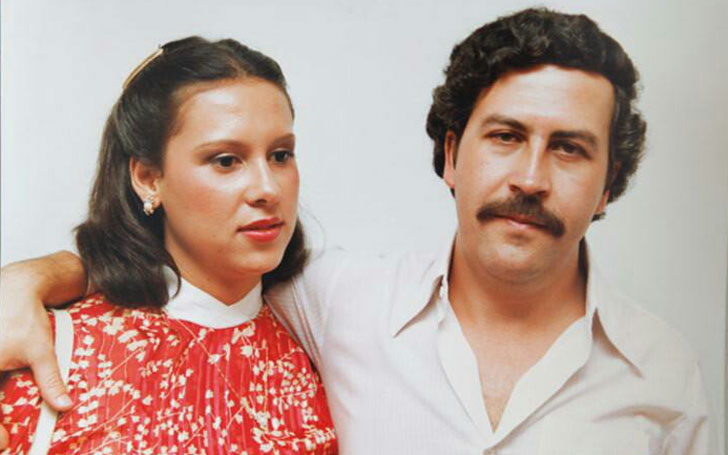 Born in 1961, Maria Victoria Henao is a designer and business women. She is popularly known to the world as the wife of a famous drug lord and cocaine terrorist Pablo Escobar who ran the Medline Cartel alongside other drug terrorists during 70's and 80's.The cartel was responsible for 85% of drugs smuggled in the United States during their existence. Maria was widowed on December 2, 1993, when her husband was killed at the age of 44.
Pablo Escobar was a public enemy in the eyes of the government however, he was a very much of a family person.  His death didn't do any favor to his wife, Maria Victoria Henao, and two children he bore with her. In this biography, we will bring all the information on Pablo Escobar Wife, Maria,  beginning with her early life.
Her Early Life
Maria Victora Henao was born to Carlos Henao Vallejo and his wife Leonor Zuleta in 1961. She was born in Palmira Valle del Cauca, Colombia. Not much is known about her early life, information about her life began to surface after she met Pablo Escobar during her teenage years. Only at the age of 13 she fell in love with Pablo Escobar and got married two years later at the age of 15.
How she met Pablo Escobar?
Victoria Henao and Pablo Escobar had a love affair when she was 13 and Pablo was about 24 years of age. He was one of a best friend of her brother which is believed the reason the two met. As the relationship between the two start to flourish Pablo was determined to marry her. Initially, the relationship was not approved by her parents. Also, the huge age difference ( almost 10 years) between them didn't help their case. However, the persistence of both made the relationship was extended for two full years. Finally, they got married on March 29,1976, a 26 years old Escobar and 15 years old Maria Victoria Henao.
Maria Victoria Henao married life and relationship with her husband Pablo Escobar
Victoria had no idea of the activities of her husband because he had always told he owns several businesses such as real estate. The first time she heard about him arrested was when she was 16, expecting her first child. The arrest was due to a shipment of cocaine that was seized at the border with Ecuador. However, Escobar told her that he had gone to help a friend in a problem and the police engaged in a mess. At the time she believed but gradually she became conscious about him. It was with the death of Justice Minister Rodrigo Lara Bonilla the veil fell from her eyes who was murdered at the hands of an assassin sent by Escobar.

Caption: Pablo Escobar and his wife Maria Victoria Henao
Escobar was a family person, however, we can not say he was always faithful to Maria Victoria. He had extramarital affair with lots of women. Among his affairs, relation with Colombian journalist, Virginia Vallejo from 1982 to 1987 is a known one. According to people close to Maria Victoria, she suffered the absences and deceptions of her husband and depended on sentimental Colombian songs to cope with the infidelity. As for Maria Victoria, she calls the period as short-lived for the dimension of her life and explains she met a man who loved his family.
Also, being the wife and the mother of children of Pablo Escobar doesn't give this woman a regular life. She had to withstand the stress in regard to the danger of being targeted by enemies of her husband and also being the subject of research and monitoring of justice, among other situations.
Her Children
Maria Victoria Henao bore two children with Pablo Escobar. She gave birth to their first child Juan Pablo Escobar Henao on 24 February 1977 at the age of 16. Later the couple had their second child, daughter, Manuela Escobar, who came into the world seven years after her first was born.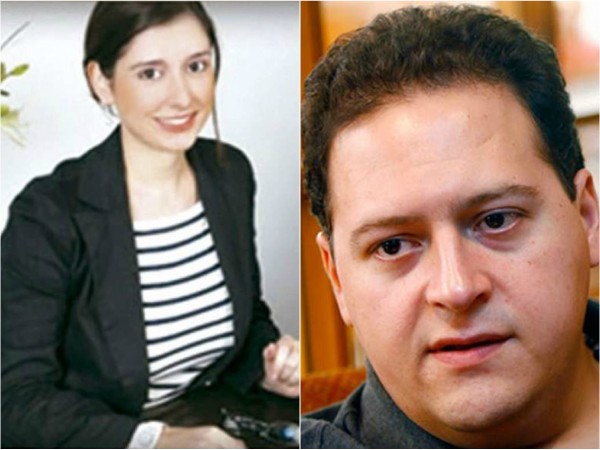 Caption: Pablo Escobar daughter Manuela and son Juan Escobar
Death of her husband
Pablo Escobar, a most wanted narco-terrorist of Colombia died because of his love for family. A love that led him to make the mistake of calling them twice by phone to find out how they were. Escobar's location was tracked during a phone conversation with his son on December 2, 1993, subsequently, he was killed that day. In the encounter with the police, Escobar fled to the rooftops, where he was shot dead. However, according to Escobar's son, he took his own life.
Widowhood
Maria Victoria Henao began another stage of life after her husband died. In the fear of enemies who want Pablo Escobar family be killed, decided to leave Colombia for safety reason.  The property owned by Escobar was placed under review and the situation put her and her children at risk. Her son Juan Pablo made the statement to seek revenge on those who killed his father made them more vulnerable to enemies cause. Also, no country allowed entry, let alone stay.
In early November 1994, the Colombian government gave them new identities. Among very few of the countries, the Mozambican government opened the door. Maria Victoria Henao left with her children and along with two other family members to Mozambique. However, after two weeks of stay, the family left seeking a new place. Finally, On December 24, 1994, they landed in Buenos Aires, Argentine as the tourist and took shelter there.
Life in Argentina
Maria Victoria Henao and her children changed their identity before moving to Argentina. According to the new identity, Maria Victoria Henao name was changed to Maria Isabel Santos Caballero, her son Juan Pablo Escobar to Juan Sebastián Marroquín Santos and her daughter Manuela Escobar to Juana Manuela Marroquin Santos.
Maria along with her family resided with a low key life in Argentina for five years before Maria and her son were detained in November of 1999 by federal police on charges of money laundering and falsifying documents. However, they were released after insufficient evidence to prove the conviction of money laundering. Maria Victoria faced jail time for one and a half year while her son also served for some months. After gaining freedom she continued her life in Argentina.
Maria Victoria Henao wiki facts
Birth Name: Maria Eugenia Victoria Henao Vallejo
Birth Date: 1961
Birth Place:  Palmira Valle del Cauca, Colombia
Parents: Carlos Henao Vallejo and his wife Leonor Zuleta
Children: Juan Pablo Escobar Henao, Manuela Escobar
Husband: Pablo Escobar (Died 1993)
Net Worth: N/A