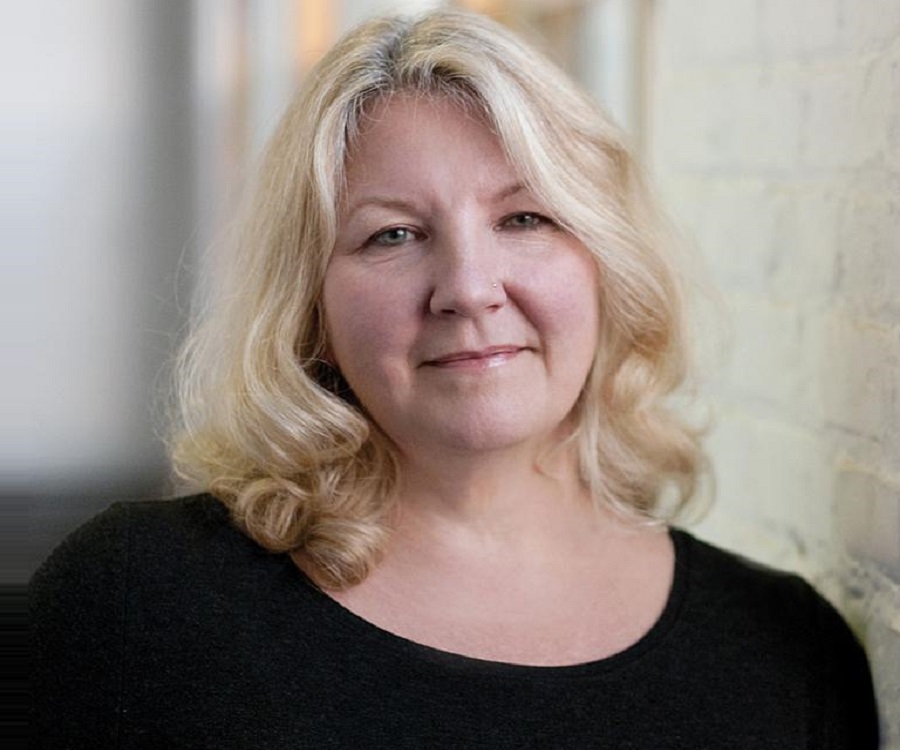 Susan Mikula is American artist and photographer. She hugely depends on old photographic technology to showcase her artistic work. She is very fond of vintage Polaroids camera and uses Polaroid films to showcase her arts. Mikula finds hard to come by Polaroid film which is an expired technology.
Mikula is an openly lesbian person who is in in a relationship with MSNBC show host Rachel Maddow beginning from 1999. The two are together for many years now and the relationship doesn't seem to be fazed at all. We can say the two are an impressive partner.
In this wiki like bio of Susan Mikula, we will bring all the information from her professional career to personal life details. Also, know about her impressive net worth.
Susan Mikula early life, how old is she now?
Susan Mikula was born in 1958 in New Jersy, United States. It makes her 59 years of age now. She is of white ethnicity and holds American citizenship. She spent her earlier part of childhood in urban, industrial part of New Jersey, then she relocated with her family to a small New Hampshire town where she grew up.
While growing up, she had an inclination toward photography due to her father. Her dad had an incredible eye for photography and briefly worked in documentary and wedding photography while he was learning how to be a pilot, Susan told during an interview. She attended "Hampshire College" in Amherst, Massachusets, where she took classes on color theory.
Her Career and Progression
Mikula has earned a reputation in fine Arts for her historical forms of photography. Mikula shoots photograph through her SX-70 Polaroid camera, which was last manufactured in 2007. Although it is hard to come across  Polaroid films these days, she raids eBay, garbage stores and yard sales for its supply.
Susan came a long way to become an accomplished photographer. She worked as an accountant for most of her career while continuing her photography as parttime. Around 2009 she left accountant profession to pursue her fine art photography career full-time.

Caption: Susan Mikula and her photographic art
Her work has been presented in solo and group exhibitions throughout the United States, including in New York, San Francisco, Miami and Los Angeles beginning with her first single exhibition in 1998.
Susan works with available light and without cropping or image manipulation. Her technique strips away detail and softens edges to better reveal the underlying and essential form and feeling of the subject. Susan Mikula has published three parts series of the business landscapes 'Susan Mikula: Photograph' and Susan Mikula: American Bond and Susan Mikula: u.X. She also published Susan Mikula: Kilo and presented in the art gallery(2017).
In 2017,  Mikula was hired by the Art in Embassies program to do site-specific works for the U.S. Consulate in Nuevo Laredo, Mexico. If you wonder how her artwork looks like she has shown it on her website.
Personal life: Is she married to her girlfriend/partner Rachel Maddow?
Susan has a successful personal life as like her professional career. She is in a relationship with her girlfriend Rachel Maddow for more than 17 years. The two met in 1999 when Susan hired Rachel to do yard work. Not long the two fell in love and since been stuck together

Caption: Susan Mikula and Rachel Maddow
Rachel is 15 years younger than Susan which hasn't changed the fact two have been in love for this long. Susan and Rachel live together divide their time between their home in rural Western Massachusetts and New York City. The two share a relationship like a husband and a wife however they are yet to be married.
More on Susan Mikula and her Net Worth
Susan owns an adorable healthy size body. She stands tall with a heigh of 5 ft and 6 inches. She has long shiny gray hair and blue eyes. Susan has cordial and striking personality but has put on little weight these days.
Her personality mixed with dedication toward work has helped her established as an accomplished photographer. She has a generous earning from the sale of her artworks with costs starting from $1000. Susan Mikula has the net worth of around $5 million.
Wiki
Name: Susan Mikula
Birthdate: 1958
Age: 59
Birth Place: New Jersy, U.S.A
Resides: New York and Western Massachusetts
Nationality: American
Ethnicity: White
Sexuality: Lesbian
Partner: Rachel Maddow
Profession: Photography
Net Worth: $5M
Website: susanmikula.com
Bio Timeline
1958: Susan Mikula was born
1998: Her first single art exhibition
1999: Met her girlfriend/partner Rachel Maddow
2009: She left accountant profession to pursue her fine art photography career full-time.
2009: Susan Mikula, Photographs, 2008 – Luxxus Press
2011: Susan Mikula, American Bond – George Lawson Gallery
2013: u.X, Susan Mikula – George Lawson Gallery
2017: Susan Mikula, Kilo – George Lawson Gallery
By: Gerrardhayley