Vanna White is a well-known TV personality who has earned a fortune from her profession. She has been turning wheel of fortune alongside her host partner Pat Sajak for a long time. It's has  been 33 years with TV game show 'Wheel of Fortune' and she is still going strong as hostess. As of 2017, she earns  yearly an amount of $4 M . She is a massive earning TV personality with having a staggering net worth of $40M. That's a lot of money being a TV show host. There is no hiding about her net worth but many wonder about her personal life.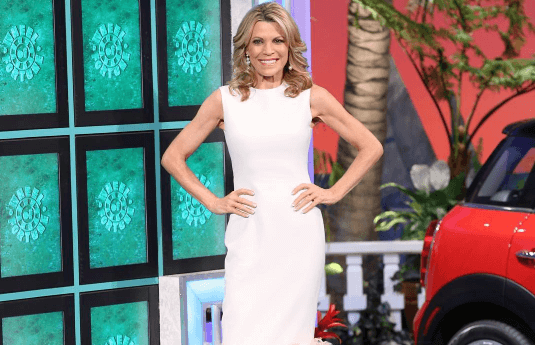 Well, Vanna White has a man in her life whom she admires much and relationship goes same from her counterpart too. Yeah, she has been in a relationship with John Donaldson for quite a long. There are even rumors if they are married. Let's get more detail on pair, know if they are husband and wife or just loving partner? Further, we have details on Vanna White's past husband and children from the relationship.
Is John Donaldson husband to Vanna White or just rumors?
Vanna White met John Donaldson through her friends in 2012. After dating for a while pair didn't take long to to change dating into something more firm called love affair. Though the pair have been in relationship for 5 years they haven't opened about their current state of relationship. Eventually, it has raised many questions among fans and spectators. Some even believe the couple to be married.
The relationship between the pair is quite close as it is evident in social media. They are publicly seen having a quality time together. Further,they have been like an item as they are frequently seen in major red carpet evnet.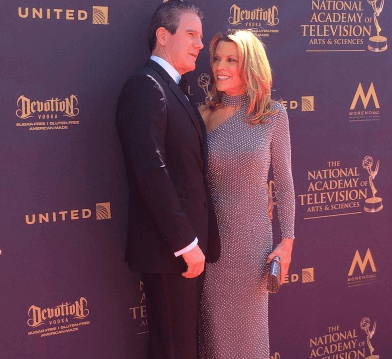 Caption: Vanna White and her loving partner John Donaldson
Source: Vanna/Insta
In an exclusive interview, Vanna opened about her relatonship with John and she had kind word for him. Further, John has a sense of comfort that lets Vanna to be herself.
"He is kind, understanding and lets me be me."
Vanna and John hasn't officialy declared as husband and wife but it seems there is more to the relationship between them than just two loving partner. John is well known to the Vanna's family and he is no stranger to celebrating festivals with them.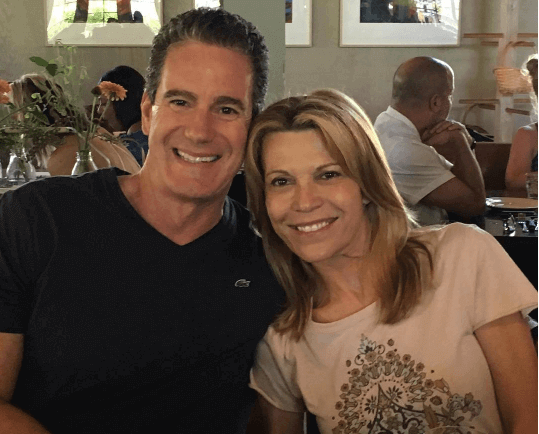 Photo Source: Vanna/insta
Vanna took to Insta to share a snap during Christmas involving herself, her two children with John in it. She came up with caption: "Sending holiday cheer from my family to yours! ". Well, she referred John as family. This indicates that Vanna and John could be secretly married or maybe, they don't need a marriage ceremony to call each other husband and wife. They are old enough to know about the importance of relationship.
Vanna White past husband and children she shared with him
Vanna married George Santo Pietro on 31 December 1990. George is a restaurant owner. The relationship between pair was sweet and supportive. During Vanna's first pregnancy she had to go through miscarriage in 1992. She and her husband get passed this hard time together. Later the pair were blessed with son Niko Santo Pietro in 1994. Further, three years later Vanna gave birth to daughter Gigi Santo Pietro in 1997. They have total of two children together. After 12 years of marriage Vanna White and her husband George got divorced on 2002. The reason for the divorce was mainly difference in interest between couple. After divorce pair remained friendly as they share two children whom they both love very much.
Vanna White and her unfruitful engagement
Vanna has some forgettable moments in her life and she is somewhat unfortunate too as she has to go through tragedy.She dated a dancer-turned-actor John Gibson in the 1980. The dating affair was eventually turned into engagement. The relationship ended before marriage as John died in a Plane plane crash in 1986. While talking to closer magazine she recalled the way it felt and how she coped with the tragedy.
"It was devastating, But I got such an outpouring of fan mail, and it really did help to know that I wasn't alone."
Vanna's encounter with men isn't yet finished. She has another failed relationship in her list. In 2004 she got engaged to to businessman Michael Kaye which she announced in her TV show Wheel of Fortune. But the pair never get wedded as they seperated in 2006.