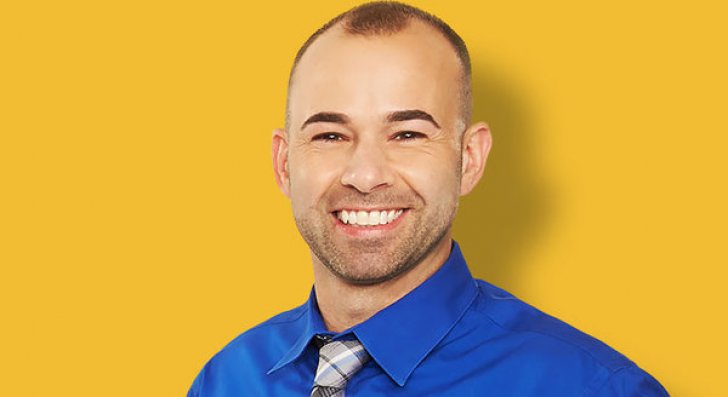 James Murr Murray is a well-buzzed name from comedy TV series Impractical Jokers. Many are familiar with this comedian professional life but few seem to have clue regarding his personal life. Which has led his fans and followers to often wonder "if he is married to a wife or instead has a girlfriend?". Further why the gay word is constantly associated with him? Before we bring you all the answers a quick insight on Impractical Jokers.
James Murray is commonly known as Murray among his friends. This 41-years-old New York born comedian formed a troupe "The Tenderloins" along with his friends Joe Gatto, Brian Quinn and Sal Vulcano. This quartet started as a sketch comedian. The big break came for the group when they won NBC's "It's Your Show" YouTube video competition and the group was handed prize money of $100,000. Loads of opportunity came knocking with the group releasing TV series "The Impractical Jokers" in 2011 and the rest is history.
James Murray married wife, Jenna Vulcano only to step away from relationship
James Murray got married to Sal's sister Jenna Vulcano with a Church wedding among friends and family in 2014. The pair even made the marriage official with a legal paper signed up.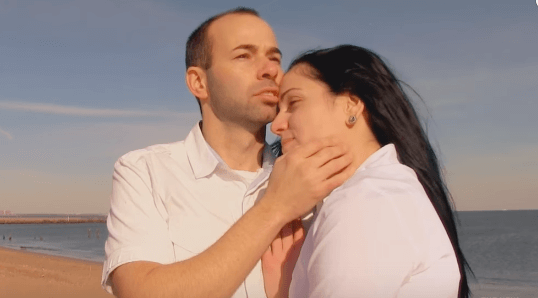 Caption: James Murray with his wife Jenna Vulcano
Unlike Normal marriage, the relationship between the pair didn't last a week. In fact, it ended within 24 hours of the wedding. The pair mutually annulled the association with Murray confirming the news. He wrote via twitter as;
"Oh, 2 more things. Yes I legally married Sal's sister, no joke. And yes we annulled the marriage…after the honeymoon night! Revenge rocks."
After the separation pair never got together so the wedding came as a practical joke played on Sal Vulcano. Murray clarified the situation during an interview revealing that marriage was planned a few months ago in order to punish Sal.
"The punishments are tailored specifically for the loser and they've gotten out of control. We're now planning punishments months in advance. We did one to Sal…The past eight months we've been pranking him and he had no idea and he thought that something was real in his life that wasn't real.We finally revealed two weeks ago that the past eight months, this thing that was going on in his life was all fake.  He literally screamed out, "What's real in my life?"  I loved that, it's great, and I got to marry his sister, that's pretty damn good, too."
Is James Murray gay or has a girlfriend to claim it otherwise?
James Murray is an openly gay person. Before he came out, often used to jokes about his girlfriend and boyfriend. In early 2016 his friend Sal Vulcano admitted being a gay person on "Talk Show with Sally Jessy". That inspired Murray and he also admitted he is a gay person. Well, the real reason Sal came out was he wanted to inspire Murray and help him come out. In reality, Sal was never a gay person.
Since coming out Murray hasn't been vocal about his private life. So, there is no hint " If Murray has a boyfriend or who the person is", however, there is no girlfriend in his life as he prefers men. For those wondering if Jenna Vulcano was his girlfriend then don't, the whole thing with her was act despite having an actual marriage.
James Murr Murray Net Worth
Net Worth: $1M
As of 2017, James Murray has a net worth over $1M. He is the highest earning member of the group. Besides a comedian we know, James Murray is a director, producer, and a writer which he showcased in several short videos like 2002 short Subway, 2005 short Superdude & Friend,  2005 short Criss-Cross. Murray is a man of many talents. No wonder he is able to gain huge fame at that same time earn an impressive money.
Short Wiki Like Bio on James Murray
Born on 1st of May, 1976 in Staten Island, New York, USA. James Murray Stands with a height of 5ft 11in (1.8M). He went to Monsignor Farrell High where he met his friends Sal, Joe, and Brian. According to his Linkedin page, he graduated in English from George Town University. He serves as a comedian and executive producer of TV series 'Impractical Jokers'.
By:Gerrardhayley