Jenna Vulcano, well, the name would have definitely ring a bell to the lovers of comedy TV series 'Impractical Jokers'. She is not a series regular like her brother Sal Vulcano but she has caught attention through her rare appearances in the series.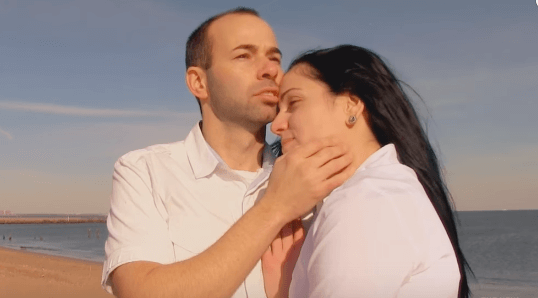 Caption: Jenna Vulcano and James Murray
Jenna has appeared in a total of three episodes in the series Impractical Jokers in which she portrayed mostly an awkward situation. Like Strip High Five with Joe's sister (Joe is one of four Jokers from the series), pictures of her kissing Q and standing with naked Q. And, further with a picture of her in bed with Q and Murr. Those were jokes, right? But what about her getting married to Murr in 2014, Was it real or another of joke? Let's find the truth and we will bring you a short wiki like bio on Sal Vulcano's sister Jenna Vulcano.
Jeena Vulcano and the 'Impractical Jokers' James Murray marriage
Jeena Vulcano and James Murray legally got married in the finale episode of season 3 of impractical jokers. Many wondered if the circumstances about marriage were real or if it was meant to last long. Well, it was 100% a real. The pair got married in a wedding ceremony in front of crowds and family members. Jenna and Murray had a legal marriage paper signed up too.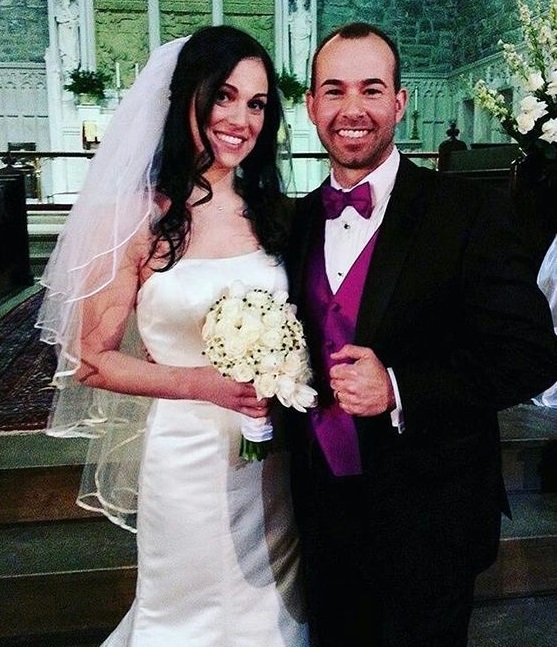 Despite being married and declared husband and wife the pair annulled the marriage next day with Murray letting the world know with a twitter post.
Oh, 2 more things. Yes I legally married Sal's sister, no joke. And yes we annulled the marriage…after the honeymoon night! Revenge rocks.

— Murr (@jamessmurray) October 31, 2014
As the pair mutually annulled the marriage many still wonder what it meant for them. As for Murr, he had sweet revenge on Sal Vulcano.
At the beginning of season 3, after the loss, Murr was punished with skydiving out of a plane. Furter, he had to get a tattoo of a skydiving ferret based from same punishment. Well, Murr took his revenge on Sal in the final episode when Sal was all taped up and he married Jenna Vulcano in front of him and crowd.
Has the revenge gone too far for Impractical Jokers?
Wiki Like Bio on Jenna Vulcano
Jenna Vulcano is Born on August 4, 1986, in New work. Her birth date makes her age of 31 years. Jenna is mostly popular for her brief appearance as the sister of Sal Vulcano in comedy TV series 'Impractical Jokers'. Besides elder brother Sal, she has a younger sister named Dana Vulcano.
After her very short spell of marriage with Murr, she hasn't been much vocal about her personal life as she has kept most of the details to herself. It is quite unknown if she is dating someone or married again. She hasn't yet revealed about her net worth. If we talk about Sal, he has a net worth of $400 K.
Stay with us for more information on Jenna Vulcano.