Those who regularly watch "Alaska: The Last Frontier" the oldest person in the show Atz Kilcher would have caught your attention. Well, this Alaskan person never seizes to amaze the audience be it his farming skill or taking care of the family. He is always there preparing the family for the survival against cold Alaskan winter. He considers himself the protector of the family.
Atz is a man of talents as he can sing and play guitar too. Music runs in Kilcher family which is descended from his mother, who was a classical singer. Well, multiple Grammy nominee songstress and writer Jewel Kilcher is also from this family. She is the daughter of Atz Kilcher. We will bring you more information on Atz in a wiki like bio beginning with his net worth.
Atz Kilcher Net Worth
Net Worth:$7M
Atz Kilcher and his wife Bonnie Kilcher has an estimated net worth over $7M. Atz is one of the highest earning cast of series TLF. Besides earning from the show he also earns by performing music at various events. Most of Atz net worth is accumulated from family property that he inherited from his parents.

Caption: Atz Kilcher and his daughter Jewel Kilcher singing together
Kilcher family Kilcher family owns 613 Acres of land in the greater Homer area. According to local records, they can lay claim to a further 207 acres in and around the city. The total value of the family's real estate holdings is approximate $3.6M in which homestead accounts just over $800,000. With ever increasing popularity of the show, it wouldn't be a surprise seeing his net worth grow soon.
Atz Kilcher family, parent, and siblings
Atz is a Swedish descent American. He was born in Homer, Alaska, after his father, Yule Kilcher and mother Ruth Weber fled to the Alaskan wilderness. He is eldest among eight children in the family. Being deprived of formal education and other facilities he solely depended on learning from the mother. He was home schooled where he learned survival skills and singing along with his brothers. We can pretty say his childhood was a difficult one. Living in the wilderness away from society in the absence of basic facilities where the main motto is basically to survive doesn't appeal an interesting one. However, music and stories were his friends which helped him grow alongside learning. His brother Otto Kilcher also features in the series. There is little or no information on his other siblings.

Caption: Atz Kilcher and his brother Otto Kilcher (L)
Atz Kilcher wife and children
Atz was first married to wife  Lenedra Carroll. The details of their marriage or married life is totally missing. All we know is they separated after years of marriage. Lenedra Carroll is a singer, author, and a manager. She is mother and manager to her rock star daughter Jewel Kilcher. In 2001 she published a book titled "The Architecture of All Abundance: Seven Foundations to Prosperity."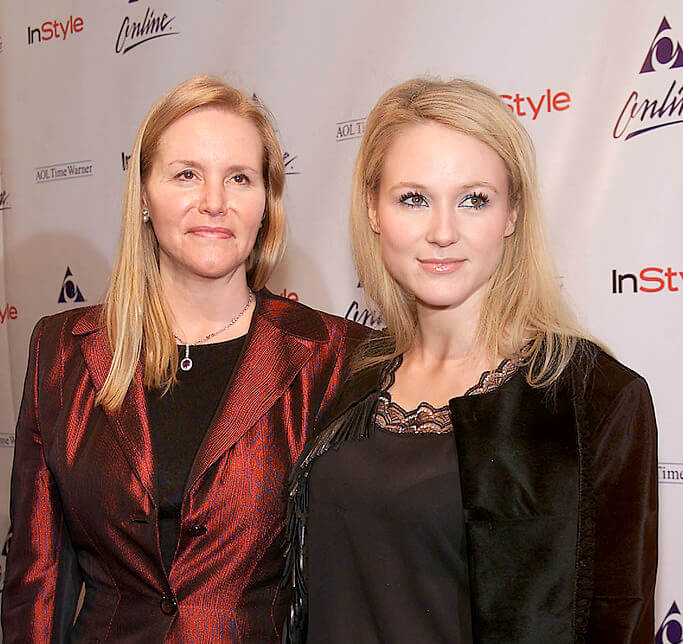 Caption: Author and Singer Lenedra Carroll with her songstress daughter Jewel Kilcher
Photo Source: Getty Images
After going through different sources Atz has three children with Lenedra, Shane, Atz Lee and Jewel Kilcher. Atz married Bonnie Dupre after separation with his first wife Lenedra. He and Bonnie has a son Nikos Kilcher from other relationship.
Atz is happily married to Bonnie Dupree, however, the couple is yet to be blessed with a child. We thought Nikos was son between them but it isn't the truth. Bonnie has a son Karl and a daughter Hanna from her previous marriage.
Atz Kilcher Son Nikos Kilcher is from his less known relationship
Atz hasn't much talked about his relationship with women named Linda. So the time-period of the affair is not known. Atz and Linda together have a son Nikos Kilcher.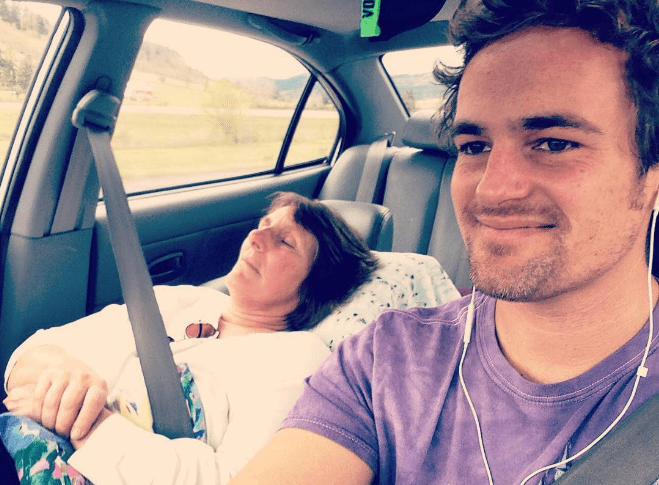 Caption: Nikos Kilcher and his mother Linda
As for now Linda is married to someone else and has two children Joel and Ivy with him. Despite living separated from Nikos Linda very much loves her eldest son. A rare glimpse of mother and son can be seen in above picture.
Short Wiki Like Bio on Atz Kilcher
He was born on September 2, 1947, in Homer Alaska. His birthdate makes him 70 years of age. Atz mostly lives in his homestead outside of Homer, Alaska. During summer he spent his time at the head of Bay either by himself or accompanied by wife Bonnie. Atz Kilcher is an American TV personality and a singer. Before he gained fame as the cast of  TLF he was famous as the father of rock star singer and songwriter Jewel Kilcher.
By: Gerrardhayley