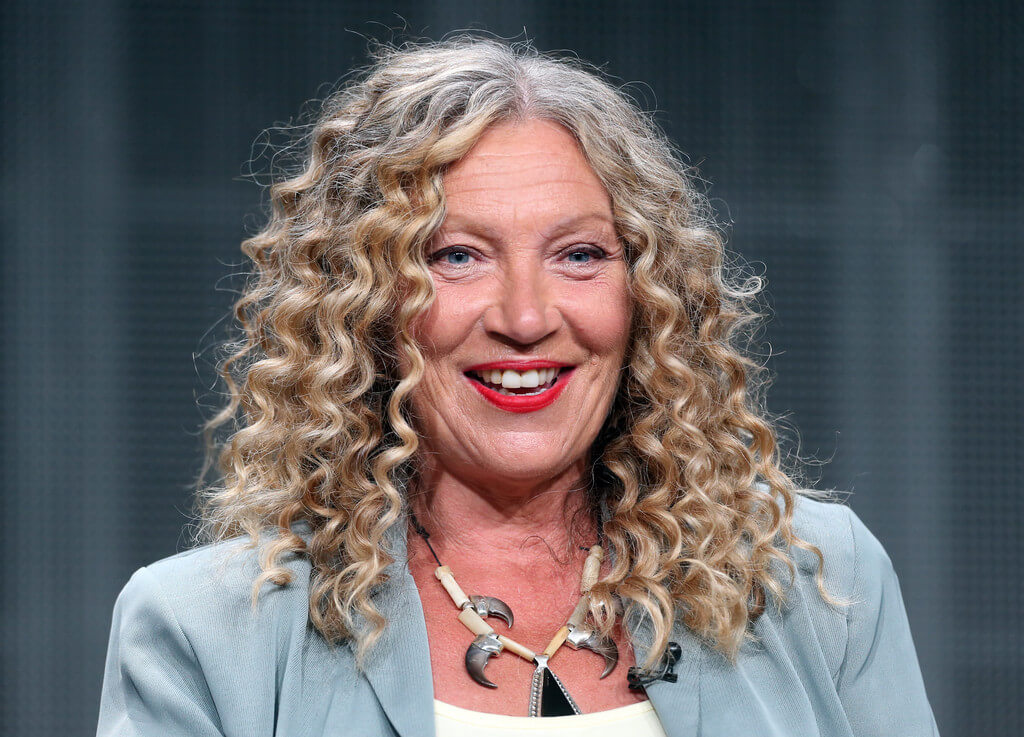 Kate Rorke born and blessed with an abundance of beauty also intelligent and articulate women. Many people probably know this name especially those who love to watch national geographic. She was a lead cast of national geographic hit documentary show Life Below Zero. This show captures the daily and seasonal activities of subsistence hunters as they make their living in remote areas of Alaska. Despite not born in Alaska she was familiar with the living conditions there. But recently she had to leave the show due to personal reasons. She was one of the favorite cast of the show.
Married life and children
Kate Rorke Bassich was married to Andy Bassich before they finally decided to end their 10 years of relationship in 2016. Before appearing on the show they used to live on the Yukon River where the only in or out is by boat or snow machines. They together ran a survival and dog mushing school. They had 26 sled dogs and hunts. Each one has their own names. They have children together. Kate mentioned about her youngest daughter during a rare interview but she hasn't revealed how many of them or any other information regarding children. Maybe she wants to keep them out of the limelight.
Life after leaving the show
Her life has been in a type of limbo while waiting for court dates and settlement hearings. Since leaving she hasn't stayed in any one place for very long and says that, "Being displaced without having a home of your own is overwhelming and daunting for me but I am honored to have the love in the support of my loving and supportive friends, without them this would be unbearable." Now she is busy reconnecting with family and friends as she regroups and decides on her next course of action. She now plans to move to a small town in British Columbia, Canada so that she can be near her youngest daughter.
Plans for future
She plans to write about her life and experiences at Calico, and would also like to do a book featuring other domestic abuse survivors, telling their stories from their perspective and discussing their own road to recovery. Kate also has plans to spread knowledge on domestic violence by herself as a speaker. She also wants to start sculpting again and spend as much time alone as possible so that she can rebuild all that was broken over the past 12 years and stand strong once more.
In case if u were wondering if Kate would do another television show again, this is what she had to say. "Who knows what the future will bring. I would be very reluctant to do it again unless it was about something extremely positive and true to reality". We hope she finds her happiness after the end of an abusive relationship with her ex-husband Andy Bassich.
Net Worth
Kate Rorke very loved her lifestyles in cold bone-chilling winter of Alaska. She earned an impressive salary while working as the cast of Discovery TV channel series "Life Below Zero" along with other tough hunters and survivors from Alaska like her ex-husband Andy Bassich, Chip Hailstone and his wife Agnes Hailstone, Glenn Villeneuve, Sue Aikens. Her exact salary from the show isn't revealed yet. After calculating earning from the show and her survival and dog mushing school she has an estimated net worth above $100,000.
Kate Rorke Wiki like bio and age
Kate Rorke is a reality TV personality known as a cast of TV series Life Below Zero. She hasn't been vocal about her parents and siblings. She was born in 1956 making her 61 years of age now. Kate first came as a tourist and stayed in Alaska for about 12 years. After the bitter split with her husband in 2015, she left Alaska for a new start.
By: Gerrardhayley