Frankie Iglesias is the step-son of famous comedian and actor Gabriel Iglesias and his partner Claudia Valdez. Frankie is not a comedian or a superstar like his father. In fact, he is a student who graduated high school and continues his study. He is popular due to reputation and huge fanbase of his father.
It is hard for any children growing up without the love of a father. His mother, Claudia, and father separated during his childhood. He has got a fatherly figure in Gabriel Iglesias who is Claudia Valdez boyfriend. In this wiki like bio, we will unveil all the information on Frankie Iglesias.
Early Life, How Old is Frankie Iglesias?
Frankie Iglesias was born on December 8, 1997, in U. S.A. It makes him 19 years of age now. Frankie completed his high school education, however, there is not much known about what he studies in college. His mother, Claudia had a failed relationship with her previous boyfriend from which Frankie was born. She has kept all the information on his biological father so nothing is known of him.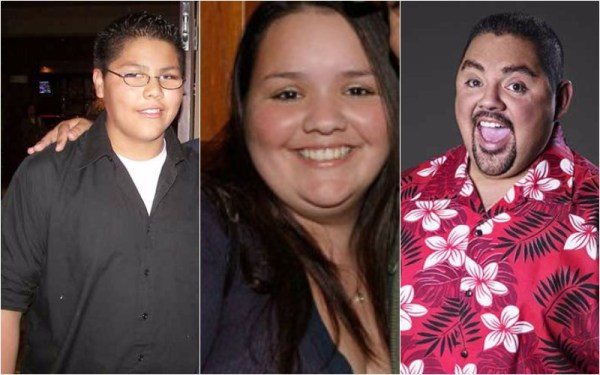 Caption: Frankie Iglesias, Claudia Valdez, and Gabriel Iglesias
Frankie grew up with his mother. Later, he was raised with Claudia and Gabriel when they moved in the same house. Claudia and Gabriel are together for more than 8 years. Reportedly, they first met in 2008 and were seen in public attending "A Wish for Animals benefit" at the Laugh Factory on February 12, 2008, in LA, California. The loving couple shares an astonishing relationship like a husband and a wife.
Family and relationship with his stepfather
Gabriel Iglesias is not the biological father of Frankie when we look at the relationship the two shares we cannot say so. Gabriel treats him like his own blood. He is a doting father and publicly shows his love toward him.
Also, Gabriel is determined to have only child in his life. During #Askfluffy session in twitter, one of the user asked if Gabriel intends to have more than one kids in the family he made it clear Frankie will be his only child.
Nope, my Frankie will be my only kid. 😃 #AskFluffy https://t.co/L0QCovcAns

— Gabriel Iglesias (@fluffyguy) September 4, 2015
Frankie is well raised and loved by his parents. We can say, Frankie, Gabriel, and Claudia makes a sweet family of three.
His Girlfriend
Frankie has not involved himself in any kind of social media platform and he barely shares about his personal life. Thanks to his super chatty father who constantly updates on his son.
My son is great! He's 19 and chills. What a life! Any cute girls wanna take him off my hands? He has all his shots 😃 #FreeFrankie https://t.co/qmSPFdehVl

— Gabriel Iglesias (@fluffyguy) January 3, 2017
After celebrating 19th birthday Frankie was single. As for now, It is not known if he found a girlfriend or still enjoys a single life. For more information on Frankie Iglesias stay with us.
By: Gerrardhayley